Call us now
Free Call Back We'll call you
We'll call you back shortly
For the best prices call today
0208 705 0071
COVID-19 Package Update
Explore usa...
An Assortment of Thrills & Wonders: USA
Discover USA's best known treasures through our Escorted Motorcoach Tours! Relish the taste of adventure as you ride through USA's final frontier, Alaska. See the glory of the west with the amazing Canyons, vast deserts and Rocky Mountains. At California and Nevada absorb the heartwarming scenery of the Sierra mountains as you traipse through the Old West Mining Towns, the grand rock formations and verdant national parks. Thereon, head down South where you have a whole quarry of history that lets you relive the era of civil wars with its colonial homes and blue music. A most enlightening and entertaining ensemble, our USA Escorted Motorcoach Tours, lets you appreciate the wondrous beauty & heritage of this nation, and experience its evolution through the ages.

Iconic; Exemplary; Spectacular – USA is a staggering assemblage of extraordinary vistas, enchanting small towns, breathtaking views, seaside villages, dazzling nightlife and an untold number of hidden gems! This third largest nation of the world boasts miles and miles of highways across great red–rock deserts, enormously wide & flourishing wheat fields and between several eminent mountain peaks. This makes Fly Drive Holidays through wide and well signed roads of the USA a fabulous and exhilarating experience while venturing the exciting states of this nation. Fly Drive Tours are a perfect way to explore the various panoramas of this urbane yet rustic country. It offers a wide range of USA Fly Drive Tours that will help you realise the most & the best out of your USA holiday as you enjoy the flexibility, fun & freedom of the road!

Whether it's travelling to places that don't have an accommodation option in sight for miles or catching beautiful sunsets across the country by just pulling up blinds or be it enjoying a picnic at some of the most popular national parks in the country, different for every day of the week, a motorhome tour of the USA will allow you to access a secret world hitherto unknown. Undertake adventure in Alaska or experience the splendid beauty of the West with amazing canyons, vast deserts and rocky mountains, be amazed at discovering the unforgiving landscapes of the Colorado plateau or be astonished at the stunning natural beauty of the Grand Circle – no matter the kind of adventure you choose, an escorted motorhome tour is guaranteed to lead you onto exploration of the rich heritage, culture and beautiful landscapes of the country.
Travelling through the country's small towns, seaside villages, red-rock deserts, flourishing fields, rolling hills; one is bound to discover gems that are not to be found on the usual tourist trails. Given a stealthy, brilliant network of national highways, well-connecting different parts of the country, a motorhome tour is made convenient and offers visitors more flexibility to choose their own path.

Read More
What would you like to see?
San Francisco
Zion National Park
Los Angeles
Las Vegas
Honolulu
Chicago
Niagara Falls
New York
Washington
Atlanta
Orlando
Miami
* Offer valid for selected dates | Subject to Availability | Terms and Conditions Apply
Why our customers love us...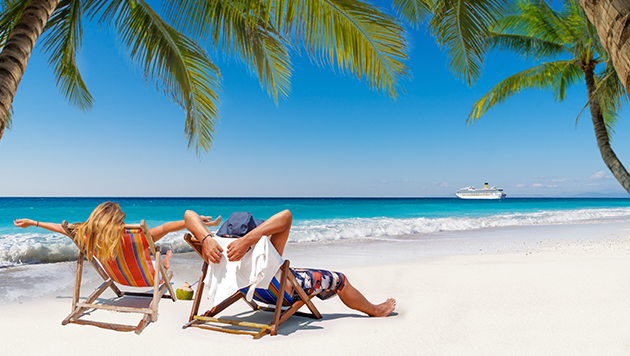 Presenting the most dependable travel solutions from London to the world over since 1984, we are trusted widely by people. Our customers can completely depend on us for end to end travel solutions, while all they need to do is pack your bags and arrive in style!
Why book with Southall Travel?
Price Match Guarantee*
No fee on credit & debit card transactions
Exclusive deals for hundreds of destinations
24/7 assistance by Travel Experts
ATOL Protected
Low deposits
Call 0208 705 0071
Talk to our Travel Expert
What our customers say...
Subscribe for latest deals
Sign up now and get the best holiday and flight deals straight in your inbox!
Visit www.gov.uk/foriegn-travel-advice for latest destination travel advice from the Foreign Commonwealth & Development Office (FCDO) including Covid19 travel advice, security and local laws, and passport and visa information.